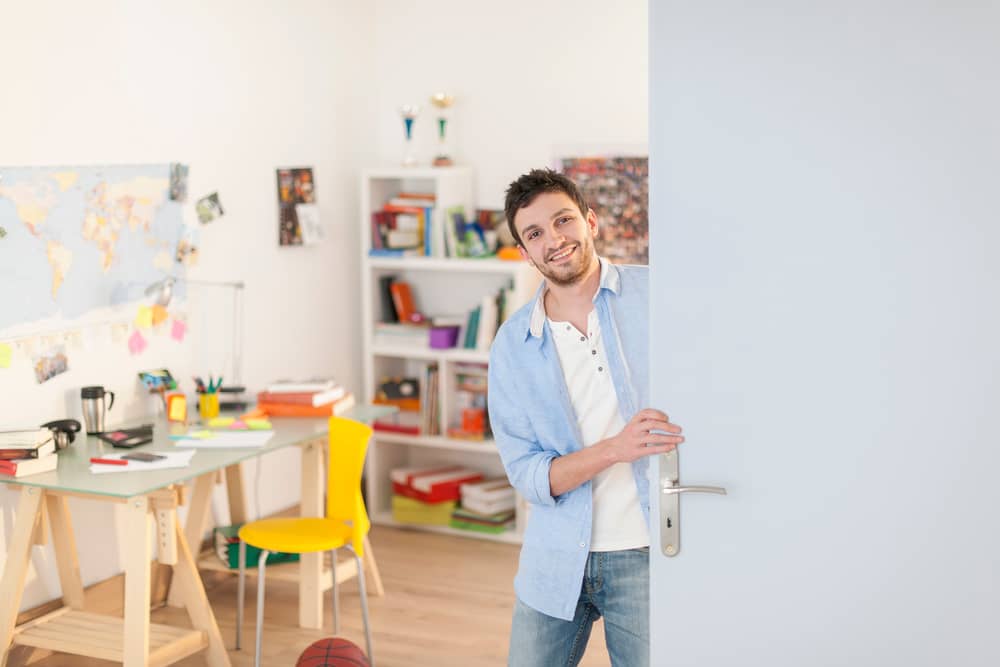 Searching for student housing uses the exact model you'd apply when looking to buy a home or rent an apartment. You want to consider factors such as your safety, proximity to your university, and other amenities that affect or support your college life. Also, other students looking for accommodation makes this a challenging task.
Student housing has two distinctive options or types to help determine what's suitable for you: dormitories and private student housing. You must evaluate each option and ensure they align with your ideal college life.
Researching the best student housing near your university or college and an in-person visit to the site are crucial steps you must take in your search. Alternatively, you can click here to see what the modern college lifestyle is all about.
If you're wondering what you should consider in student housing, this article highlights vital points you must consider in your search.
1. Set A Budget
Rent for student housing can vary depending on your choice and what's available in your area. It also encapsulates other underlying costs that affect where you want to live. Staying in a dorm is cheap, and most dorms provide food as part of the accommodation package. You also save time and money since you live on campus and spend less on transport.
On the contrary, private housing away from the campus can be costly and unsustainable for tighter budgets. You'll enjoy privacy in your ensuite room but spend more on upkeep and commuting to attend classes.
Whether you stay in a dorm or private housing, stay within your budget to avoid any unexpected expenses and save money for your future.
2. Security
The safety of your life and property is paramount, and the student housing you choose should have basic security measures as standard. Fire extinguishers, fire alarms, and first aid kits should be available and accessible 24/7. These measures ensure the safety of other students in the housing.
A student's schedule can be easy to track, exposing their property to theft, damage, or other unforeseen circumstances. Robbers can target your residence when you're in class and steal your valuable items, such as jewelry, laptops, and smartphones. An ideal student housing must have CCTV cameras, biometric access controls, and measures to monitor and enhance security for building users.
3. Social Amenities
Student housing should provide all the essential student-friendly services that support your college life. First, you should ensure your school is not far from your university or college. Check local maps for bike paths or which bus or train lines you need to take to get to your classes.
Next, check if you can access gyms, laundry services, study areas, and workstations. These amenities allow you to have a better balance in your student life. In addition, student housing providers are responsible for fulfilling the lease's terms and some of these amenities.
4. Internet Connection
Internet connection is a crucial component of today's college life. It's one thing you cannot compromise due to its uses to you as a student. You must research, write, and submit your assignments or complete your papers.
Moreover, you need an internet connection to communicate at home via video calls or social media platforms such as Facebook. Before you sign on the dotted line, check if there's a 24/7 internet connection. Ask the housing if they include an internet connection as an additional cost to your rent.
5. Location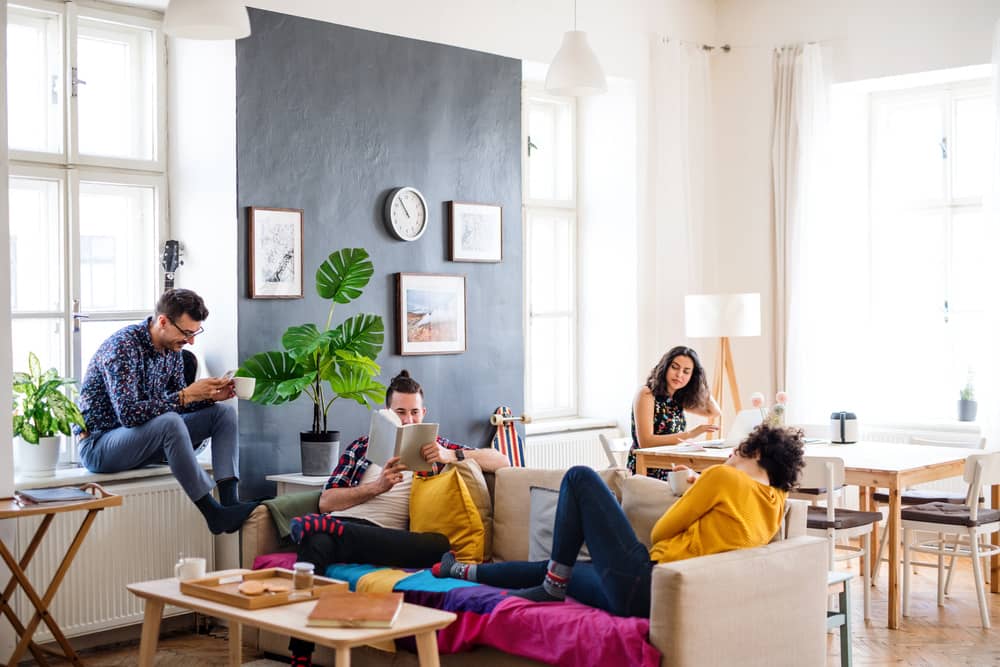 Your safety is also a factor when finding housing close to your campus. You want to get home safely from school and find your belongings where you left them. The location of your student housing matters a lot, so you must find a place near your campus. It helps you cut costs such as transportation, and you can attend your classes on time.
Moreover, you want a location close to local hangouts such as bars and restaurants and cultural attractions such as theaters or museums. Achieving a safe, well-balanced student life makes your campus stay more worthwhile.
6. Bathroom
When you consider the number of people using student housing facilities, bathroom hygiene is a critical facet that needs your utmost attention. You must visit and test the housing facilities to have peace of mind. Besides, you don't want to get stuck in a messy bathroom or have to unclog and clean the facilities. Ask the housing management if they've set a cleaning schedule and that they sanitize this area frequently.
7. Social Environment
Colleges and universities are excellent places to meet new people and develop social skills. They also provide avenues to express yourself and learn how to deal with life. The people you interact with while in school or your student residence can influence your performance in school.
If you're comfortable in your social environment, you can improve your confidence and nurture interpersonal skills, such as becoming a team player, you learn for life. Furthermore, you can analyze how people interact or what they enjoy doing when they return to their student housing to better understand your environment.
8. Activity Areas
Your college life should be fun and a collection of memorable experiences. The activities people indulge in during and after exams help them grow as a group or an individual. Does your chosen student housing host events such as parties or other get-togethers for its residents? What cultures have you noticed in them? These are some questions you can ask yourself to determine if a housing's residents match your interests.
However, enjoying your college life within the laws and regulations provided by the land is crucial. It helps you avoid starting your career with a record.
9. Housing Condition
Student housing should be hospitable and allow you to concentrate on your studies. There should be regular building maintenance as things fall apart during your tenancy. Ensure that the doors close and windows shut as required to protect you from bad weather and security risks. The walls should be clean and regularly painted to maintain the building's aesthetics.
10. Lease Contracts
Take time to read through the contract and question what you don't understand. Doing this helps you get value for your money and enjoy the space in the housing. Ask if there are additional charges for services, such as laundry and other essentials in common areas, that you might use while in the facility. You can ask for reviews from other students using the house to find more information about the place and the housing providers.
Final Thoughts
Your student life has a lot riding on your preferred housing—so much so that you need to tackle this choice objectively. You must ensure your preferred housing is within your budget to save time and money while you enjoy your college life.
Keep your safety a priority when searching for a suitable place to stay on or off campus. Therefore, researching and getting reviews from fellow residents can help you determine if the student housing is worth moving into.